Yosemite National Park
Taken on my iPhone on May 30, 2013 at the Wawona Tunnel Overlook.
Yosemite is a long drive away from city life, but it is well worth it. This view alone is worth it. The air is so crisp and clean. Spring is the best time to visit to view the waterfalls, which are at their peak strength from snowmelt. Bridalveil Fall is visible in this photo, to the right of center.

However, the California drought has been taking quite a toll on Yosemite as you can see in this article from the Sacramento Bee. It is sad to think that future generations may not be able to enjoy Yosemite. Share your thoughts about Yosemite and the California drought in the comments section below.
---
Today is the inaugural "Photo of the Week" post. I will post a photo at least once a week from my travels.
I have been lucky enough to travel to thirty-four of the fifty states in the United States.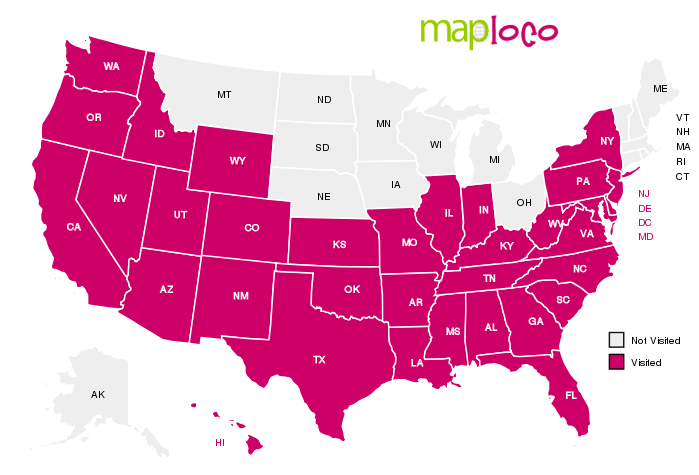 Create Your Own Visited States Map
Additionally, I have traveled to seven countries in Europe and to China.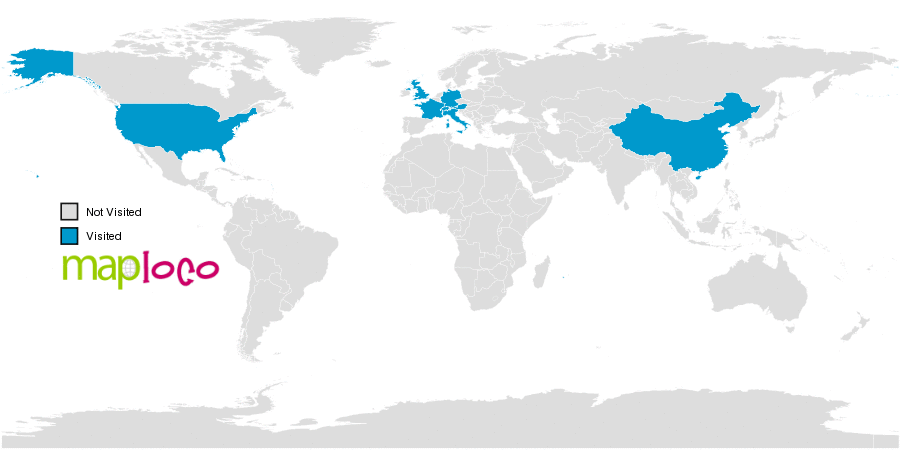 Create Your Own Visited Countries Map
I have lots of photos hoarded away and I am excited to share with you!
Have you ever been to Yosemite National Park? I want to hear your comments. Thank you for stopping by!
Howdy! We are a two-sister writing team in sunny Arizona. We are authors, photographers, and Woof Trekkers. Read our blog for posts about food, positivity, pets, self-publishing, and travel.
Latest posts by Z.Y. DOYLE (see all)